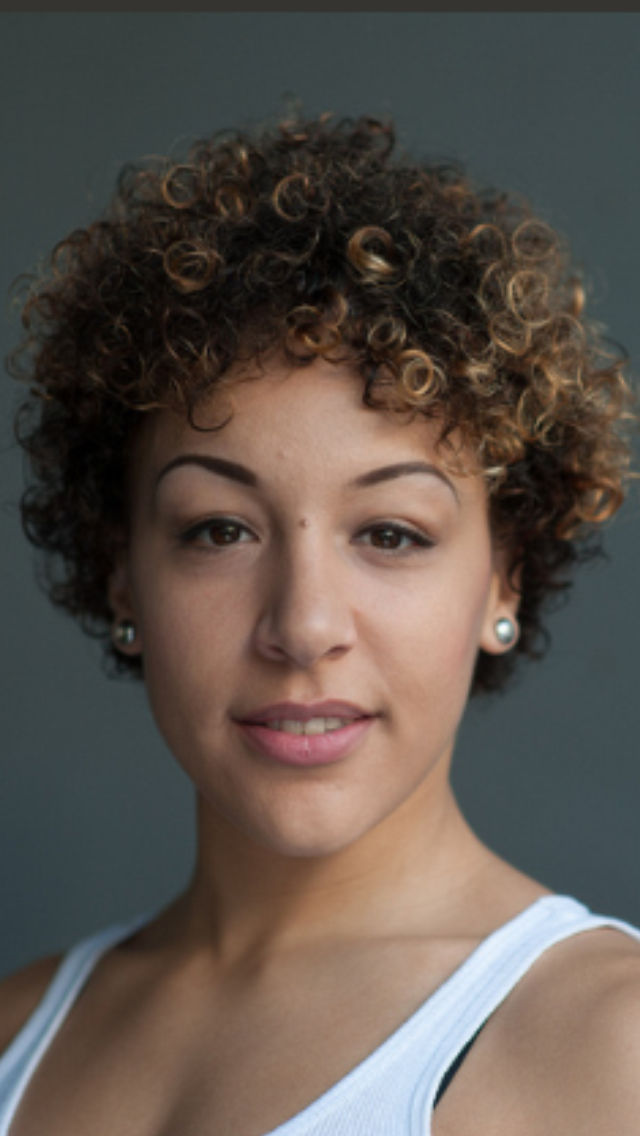 Kloé Dean, is a passionate and unique hip hop dancer, choreographer and freestyler; as part of one of the UK'S leading street dance companies, Boy Blue Entertainment, Kloe also leads her own all-female Dance Collective 'Myself UK Dance'. She is currently a cast member of the street dance sensation BLAZE.
Kloé has performed in numerous productions, showcases and competitions in the UK and around the world and has performed as well as showcased her own choreography at the International Dance Festival Breakin' Convention at Sadler's Wells.
Here Kloé talks about her unconventional but admirable training and her life jam-packed full of dance…
When did you begin dancing, where and why?
I began dancing from a young age, around 3, just copying what I saw on TV and music videos. When I was around 11 I started a class at a small performing arts school, and participated in various creative after school clubs where I grew up in South East London. At the age of 15 I took my interest in dance, Hip Hop/Street dance especially, a little more seriously. I dedicated the majority of my time to dancing in my crews at the time "Millitree"and "Vortex". I then went on to audition for Boy Blue Ent and have been dancing with the company ever since. That also inspired me to create my own company, Myself UK Dance. I was inspired to dance as I felt I could freely express my emotions and put my all into it. I loved the feeling of working hard and seeing the outcome of rehearsing for weeks.
What were your early years of dancing like?
My early years of dancing were fun, they consisted of hundreds of rehearsals in car parks, back gardens, outside shopping centres, anywhere we could dance. We were always inspired by other crews and dancers but all had healthy competition and wanted to be the best!
How long have you been performing? Did you start young?
I started performing at primary school in weekly assemblies, at the age of around 7 or 8 years old.
How did you train and what was a typical day like?
I mainly trained in hip hop crews put together by fellow dancers and trained myself. I attend many (and still do) open classes in various hip hop disciplines and freestyles at clubs, battles and jams. I started training at WAC performing arts College but was unable to finish my studies unfortunately.
What is a typical day like now?
A typical day can differ everyday! Some days will be made up of training, teaching, and rehearsals. Or teaching, training, auditioning, rehearsals. Or training, rehearsals and performing. Or travelling, training, teaching, performing. It!s crazy sometimes!
How do you keep on top of your technique?
By training and sharing with others. Competing, showcasing, performing and practicing.
Do you prefer choreographing to performing?
I love both.
What's the best part about performing in Blaze?
Dancing with the amazing cast, learning from them, being able to tour different countries and share your craft!
What would you say was your greatest achievement to date?
I think it would be performing at the Sydney Opera House with Blaze, doing the Olympic opening ceremonies in London, and seeing my own choreography on the Queen's stage at Buckingham Palace for Coronation celebrations.
Which part of dance do you enjoy most?
The feeling of doing a good job on stage and banging out some good choreography.
What advice would you give to someone aspiring to be part of the dance industry?
Work hard. Don't let anyone stop you from fulfilling your goals and keep going! Never Give Up!
What's next for you?
Blaze Taiwan! Also, my own company, Myself UK Dance, will be holding our show ICON, celebrating International Women's Week on Friday 21 March 2014 at Stratford Circus. Then I'm off to Brussels to perform with my company for a project called 7 Steps.