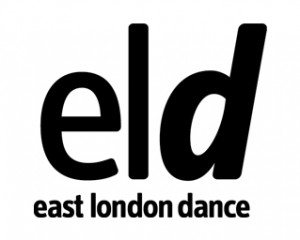 The New Year inevitably brings new resolutions, and if one yours is to "expand your experiences" then look no further! There is a wealth of opportunities in the dance and theatre sector for young people and here a just a selection of what you could be getting your hands on in 2013 for dance…
East London Dance is well-known for providing opportunities for young people. Whether you want to perform at an East London Dance event, audition to be part of one of ELD's companies, or apply for a professional development opportunity, you can! Let your potential shine with one of these great projects.
Calling all choreographers to Blueprint! Blueprint consolidates the latest trends, freshest moves and a range of styles from young upcoming choreographers in one bursary, with the best competing for the top spot in March 2013. You must be 16-25 years and live in London, and the work should be created already or in development. ELD will be working with a youth panel to select the work presented as part of Blueprint through application and audition.
Street Stories: Dance Collaborations is calling all choreographers, composers, directors, visual artists, film makers, designers and artists from a range of backgrounds aged 18-25 looking for professional and artistic development through collaboration. Experimentation and the development of new relationships with other artists are on offer, an artistic development programme run with the Royal Opera House.
Tailor Made Dance, a third project, focuses on bespoke dance programming: if you are organising an event, putting on a festival or launching your brand and would like to present some high quality dance, East London Dance can design a tailor made programme to suit your needs and requirements.  Information about your event and short brief of what you are looking for, including your budget, is all you need to get started.
Grab your kit bag and get applying!