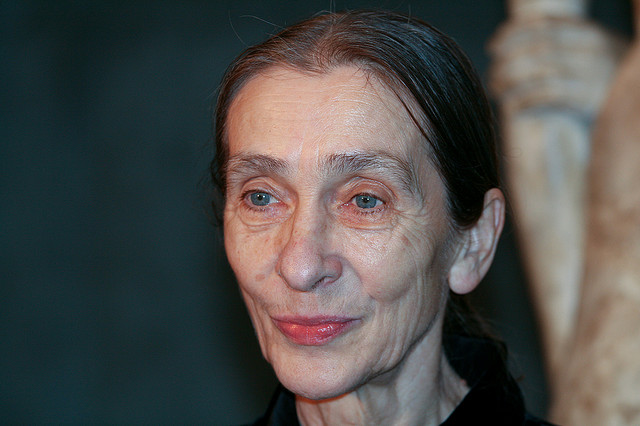 A month-long season of 10 works by the late German choreographer Pina Bausch is being presented by the Barbican and Sadler's Wells until July 9 2012, each work aiming to explore a different world city.
Tanztheater Wuppertal began with controversy, with Bausch appointed as director of dance for the Wuppertal theatres in 1973. She developed a specific dance form as part of her role as a mixture of dance and theatre, which was at first, wholly unfamiliar. With her dancers speaking and singing, in addition to performing dance, Bausch's work succeeded in establishing itself as a unique venture.
Unlike the many twirling tutus and pristine pointe shoes seen on stages today, Bausch's work in the early years sowed the seeds for a dance revolution which eventually redefined modern dance throughout the world. This certain strand of dance theatre became its own genre, separating itself from the stomping tap shoes and jazz shoes of chorus lines  dominating many Western stages. Choreographers of both theatrical and classical backgrounds were inspired to create, which spelled global success for Bausch's work, always surrounding a "universal need": love, intimacy and emotional security.
Accordingly, Bausch developed an artistic form which was able to incorporate highly diverse cultural influences, investigating what brings humans closer to fulfilling these universal needs, and the factors which distance them. Her research continues to generate experiences and memories in her audiences, with "moving images of inner landscapes, exploring the precise state of human feelings while never giving up hope that the longing for love can one day be met". A close engagement with reality is an additional key aspect of Bausch's work, having resided within each creation over the 36 years of her career until her death in 2009, shaping the work of the Tanztheater Wuppertal considerably.
Image courtesy of Duisburger Philharmoniker at Flickr.