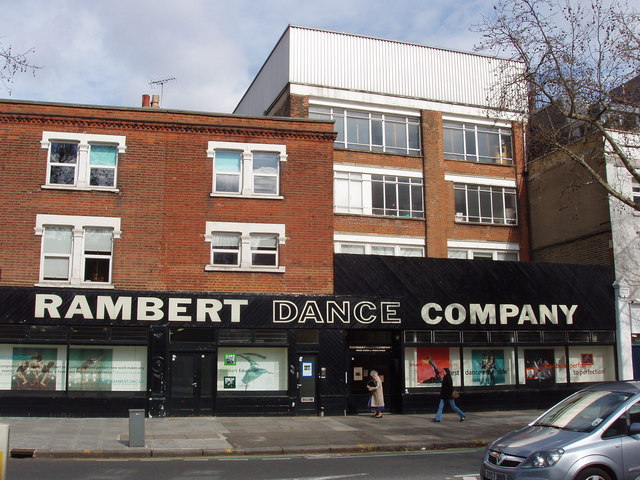 In light of Rambert Dance Company's move to their new building on London's South Bank, a time capsule is due to be buried in the foundations as they are being laid, and the company has invited its fans to share their favourite memories of Rambert.  Be it the nude leotards of Rambert's recreation of Merce Cunningham's RainForest (1968) or the jazz shoe wearing recreation of Carnival Of The Animals (2008), Rambert has created a multitude of experiences to delight every dance and theatre lover. The time capsule is designed to be opened in 100 years time, a clear indicator of the desire of Rambert Dance Company to continue in such successful stead that is demonstrated today in the 21st century.
2012 alone has been a year packed full of exciting notions for Rambert Dance Company, as every year has revealed to date. For example, dancer Gemma Nixon was involved with the Dance UK healthy eating conference, speaking alongside renowned artistic directors and choreographers and extending the reach of the dance world further than the illusion of the perfectly arched pointe shoe and petite tutu wearing ballerina. Additionally, returning Artistic Director Mark Baldwin has been remembering his ten years with Rambert in a monthly article on the Rambert website, the most recent focusing on 2005, and the continuous success and prestigious work of Rambert Dance Company.
The Rambert programme at Sadler's Wells of 2012 (15th-19th May) contains four diverse dance works. New work What Wild Ecstasy by Mark Baldwin is set to a new score commissioned by New Music 20×12 as part of the Cultural Olympiad… making it London with leotards! A modern-day take by Rambert on Nijinsky's 100 year old L'Après-midi d'un faune (1912) is also included, the influential work revived by the Company for the first time in almost 30 years, combining the old with the new and maintaining the professional service of Rambert. Critically acclaimed Israeli choreographer Itzik Galili of multi award-nominated A Linha Curva (2009) is also involved with Rambert's stint at Sadler's Wells with Sub, a new work for seven male dancers. Siobhan Davies' irascibly fast The Art of Touch (1995) completes the programme, often described by critics as "Davies at her best". One can only wonder what 2013 will bring, let alone the next 100 years!
Image courtesy of Wikimedia Commons.