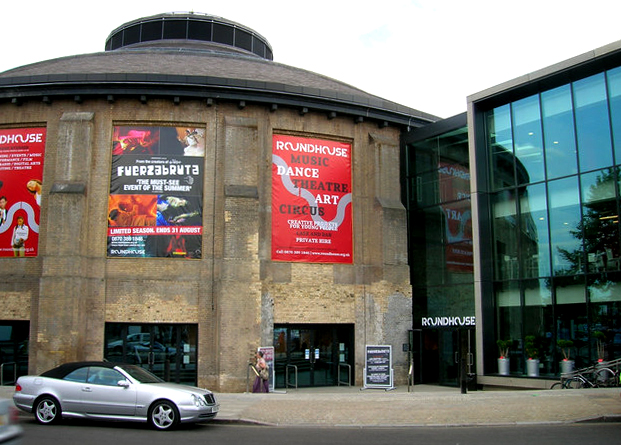 Following the Accidental Festival on June 1st at the Camden Roundhouse, it is clear from this one event in the dance events of 2012 that the future of the sector looks extremely bright, from leotards to pointe shoes, from leg warmers to jazz sneakers. The evening was named Dance 1:1 (dance 1st on the 1st), and marked a significant event for the Accidental Festival, produced by students from the Central School of Speech and Drama. Dance had never been included in the festival's programme before 2012, and the night was a resounding success. Dance 1:1 presented works by 5 emerging and upcoming London-based choreographers of yet unknown dance companies, providing a solid platform for these aspiring artists to launch their exciting careers.
Particularly standing out were the companies Charlie Dixon Dance Company and Emco Dance. CDDC presented animalistic view of the power and skill of dancers, and those particularly cast by Dixon. The intensity of the company was constantly present in their performance and interactions with each other, embodying an extremely energetic and intricate style of strength and endurance. Formed in 2011, CDDC are a company constantly reaching for new audiences to share their creative insights, performing at many platforms in England and Wales. Dixon's artistic direction places emphasis on highly technical and explosive bodily movement, set to carry the company on a long and successful journey on from the Accidental Festival. Whilst the movement was aesthetically pleasing, it remained innovative and varying, rather than resorting to familiar movement phrases or even current trends of contemporary dance today which are seen so regularly.
Emco Dance was a company constructed of second year Trinity Laban students, particularly embodying the ethos of the "dance festival", in the twenty-first century more than ever. The focus and dedication of the dancers was remarkable, questioning the physical deconstruction of the human body and our emotional, physical and mental elements that we consist of. Formed in 2012, the new company featured dancers halfway through their training and it was inspiring to view Emco as a semi-professional company alongside other more established companies as equals, each bringing an important dance message to the surface of their performances. The dancers were united in their display of the passion which drives the young performer and the unique skills they must have to fulfil this, reassuring the audience that the future of dance today is not so bleak.
Image courtesy of Wikimedia Commons.