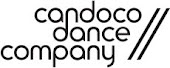 Candoco Dance Company was founded in 1991 by Celeste Dandeker and Adam Benjamin, developed from workshops which grew into the first company of its kind in the UK – a professional dance company focused on the integration of disabled and non-disabled dancers. The company gained much acclaim from the press, general public and the worlds of dance and education, and between 1991 and 2005 the company toured to over 50 countries within Europe, Australia, North and South America, Asia and Africa.
Artistic Director Dandeker OBE retired in 2007, having commissioned 30 new performance works for the company from internationally renowned choreographers including Emilyn Claid, Javier de Frutos, Siobhan Davies, and Darshan Singh-Bhuller, catapulting the company into the mainstream dance world from the very beginning. A far cry from tutus and pointe shoes or run-of-the-mill leotards and leggings, Candoco has set itself apart from other contemporary dance companies in showcasing talent, skill and physical and emotional strength.
Next up for the company is an evening of bold new dance featuring 12 dancers from China, the UK and Brazil as part of the Southbank Centre's Festival of the World. The evening contains new works by choreographers Marc Brew and Claire Cunningham. The summer long Festival of the World is made up of smaller festivals and weekends, with Candoco belonging to Unlimited. Together the separate 'events' create a story demonstrating how art is changing in different and exciting ways. Unlimited is running for 10 days, encompassing and celebrating comedy, dance, performance and art by deaf and disabled artists. This individual festival celebrates the arts on a huge scale, encouraging artists to push beyond by creating work which poses questions and inspires new collaborations.
With the Paralympic Games just around the corner, the arts, culture and sport are able to be mixed into a delightful combination, opening doors and creating new directions for the future.
Image courtesy of Candoco Dance Company.
The opinions expressed in the above article or review are mine alone and do not reflect the opinions of my employer.