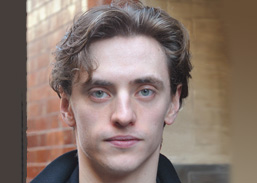 Sergei Polunin, the Ukrainian ballet dancer who has returned to the stage, is on his way to Hollywood. Frequently described as "the bad boy of ballet", Polunin left the Royal Ballet company in a media storm to focus on a career in tattoo art. He was the company's youngest ever principal, consequently a major force in the ballet world. Since then he is back on stage, collaborating with his partner Natalia Osipova and rekindling his love for dance.
In terms of his screen work, Polunin is currently the subject of the documentary 'Dancer', Steven Cantor's PGA award-nominated work. Prior to that Polunin could be seen in a film collaboration with David LaChapelle in the video to Hozier's hit song 'Take Me to Church', receiving upwards of 17 million views of this viral piece of film. Considered by many to be one of the greatest ballet dancers of his generation, Polinin has now been cast in two upcoming film titles: Kenneth Branagh's all-star adaptation of Murder on the Orient Express and Red Sparrow.
Polunin's shift to the screen will mean his audience base will increase rapidly. Polunin confirmed his involvement in the two films to The Hollywood Reporter from the sidelines of the British Independent Film Awards ceremony last year. Dancer was up for best documentary but lost out to Notes on Blindness. Despite this, it looks as though Polunin is set to succeed. Murder on the Orient Express and Red Sparrow will be Polunin's first major studio features.
Murder on the Orient Express, starring Johnny Depp, Daisy Ridley, Penelope Cruz, Michelle Pfeiffer and Judi Dench, will see Branagh directing, also starring as the famed Belgian detective Hercule Poirot. It is thought it will start shooting in Pinewood in January. For the spy thriller Red Sparrow from Fox, Polunin will be appearing alongside Jennifer Lawrence and Joel Edgerton.