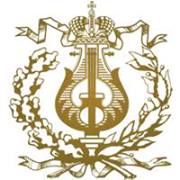 Xander Parish is the first and only British ballet dancer to have joined the Mariinsky Ballet: he was scouted and consequently taken to Russia in 2009 by Artistic Director Yuri Fateyev, due to his desire to work hard and push beyond his limits. As a former Royal Ballet dancer Xander has now had the opportunity to dance principal roles as a soloist, recently making his principal debut in Romeo and Juliet and Swan Lake in London recently in the company's tour to the UK.
As a British dancer, Xander trained at the Royal Ballet School and then joined the Royal Ballet. After five years he was invited to join the Mariinsky, with Fateyev impressed by his artistic potential. At the Mariinsky Xander now has more chance to perform as a soloist, as Russian ballet rank determines the number of shows danced. His work ethic also places him in good stead, as with many other dancers at the Mariinksy, welcoming invites to learn principal roles to expand their talent and learn new things about performing.
Being part of the Mariinsky Ballet means Xander has lots of opportunities to tour and also perform as a guest with other ballet companies. The level of opportunity at the company in Russia appears fantastic for any young dancer: in 2012, for example, Xander danced 11 principal, 35 soloist and 21 corps de ballet performances which included 9 debuts. Parish has since toured to Germany, the USA, Canada, Great Britain, Italy and the United Arab Emirates with the Mariinsky Ballet, and Fateyev has given Xander many more exciting opportunities as a result of his desire to work hard and achieve.