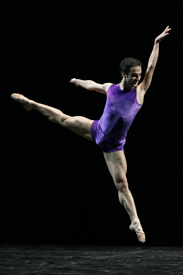 Ausdance National announced its closure on 5 August, and Londondance was just ahead of it, two huge blows for the dance industry all over the works. For Ausdance, the association has been badly hit by decreasing government funding, resulting in diminishing reserves and severely limited resources. 
Despite significant fundraising efforts and organisational restructuring, Ausdance has not been able secure the financial support needed to make the organisation sustainable. It has provided a range of services to the Australian dance sector over its 42 years of operation, especially because the dance sector in Australia has experienced significant disruption and change, in part due to shifts in funding and the lack of a comprehensive arts and cultural policy.
As a result, Ausdance National will take its final bow at the 2019 National Dance Forum. Despite this, Ausdance's state offices – Ausdance ACT, Ausdance NSW, Ausdance QLD, Ausdance SA, Ausdance VIC and Ausdance WA – will continue to function. With the demise of Ausdance National, the state-based organisations become even more essential to the health of the Australian dance sector, to continue to enable dance to deliver to community wellbeing, social, cultural and economic development.
Whilst not necessarily an advocate for national or more local dance but a hugely valuable resource, Londondance.com is also closing, after 18 years up and running. Since the launch of the website in 2001, the dance sector has considerably changed, as have the communication channels and services available to dance professionals in London and beyond. There are now a number of websites featuring sections dedicated to dance job listings, while the Mayor of London's Cultural Infrastructure Map incorporates information about both dance performance venues and dance rehearsal studios. This does not, however, demean Londondance as a valuable resource.
In a statement from Sadler's Wells, the organisation behind the website, it stated that 'no new content will appear on the site, and it will remain available for users to access material for six months. On 5 February 2020, the website will close down and users will not be able to access any of its content'. A huge shame for so many.