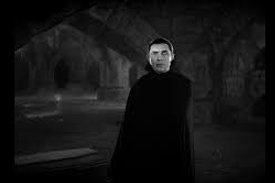 Northern Ballet will make its live cinema debut with David Nixon OBE's Dracula, streamed to cinemas from the newly redeveloped Leeds Playhouse on Halloween this year. Northern Ballet has also announced that Cathy Marston's Victoria will be screened in cinemas on 25 June, following the ballet's world première tour, a huge coup for audiences. Both productions will be available to view in cinemas throughout the UK, and this marks Northern Ballet's first venture into cinema with full-length productions.
Previously Northern Ballet has made its cinema debut with the children's ballet Tortoise & the Hare, and this will be followed by screenings of two more of the company's children's ballets. Northern Ballet will therefore offer a total of five different ballets for cinema audiences during its first year of presenting its productions on the silver screen, a huge achievement for the company in extending its reach wider to new and additional audiences. As the widest touring ballet company in the UK, Northern Ballet is going to great lengths to provide world-class ballet on the doorsteps of people throughout the UK, to enable even more people to access the productions.
Northern Ballet's innovative approach to storytelling looks beyond traditional ballet titles, and will mean unique and inventive content reaching the big screen. The company continues to push the boundaries of what stories can be told through dance and particularly through these two ballets. With the pieces in the hands of one of the most exciting choreographers of today, Cathy Marston's Victoria takes the life of one of our most iconic monarchs and presents her story in a way never seen before. Whilst Dracula sees Bram Stoker's legendary vampire brought to the stage in a ballet full of sensuality and darkness; perfect viewing for Halloween.
This new project has been made possible by the support of Northern Ballet's longstanding sponsors first direct bank. Its support for Northern Ballet's new digital programme means it has become the company's National Stage & Screen Sponsor.