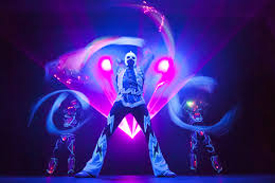 Performances are always on the mind of a dance teacher, creating new ideas and taking inspiration from many places in preparation for their next show season, which is never far away! Lots of organisation and collaboration is required to make it a success, but ultimately the source of all this activity lies with dance teachers across the world.
For some dance teachers, a theme for their shows and performances is a must. This gives both themselves and their students something specific to focus on, which can be incredibly helpful, especially in the initial stages of organisation. Similarly, getting organised early will be vital later on, when the 'nitty-gritty' of the ideas must take place. It also allows more time to deal with other aspects of the performance, from arranging shoes and costumes to ticket sales – everything must be included in the planning process. Most teachers work backwards from the date of the show in order to plan when certain things need to happen by, including printing programmes and even booking the theatre.
Show and performance themes can be anything and everything, depending on the aptitude and calibre of students. Themes can range from the alphabet (each piece beginning with a different letter), musicals, dance through the eras, animals, pop stars, Disney, Inspired By…, the list goes on! Once you have decided on your theme, choose early which music you would like to include, and investigate any copyright or licensing issues. The music must be age-appropriate and suitable for family entertainment, but it can give the teacher lots of creative license. Also related to the theme is costumes, and teachers may either provide these or expect their dancers to source their own.
Dance schools can have pupils of various age groups, so finding a balance within the show is key to having happy dancers, and happy parents!