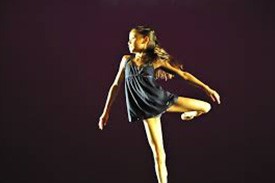 Whether you are a dance student or a professional dancer in a company, there are competitions for all ages and all levels. These could be local competitions between different dance schools, or they could be at an international level and require a plane journey in order to take part.
For younger dancers, competitions are a good way to expose them to the fun of performance, along with the more professional aspects of stage lights, costumes, stage presence, make-up and prizes. These competitions can be fairly informal in their approach, with a number of different prizes often given out. Additionally, the skills and discipline acquired through training and competing can be applied to many other aspects of life – as well as any dance in the future – which can make younger dancers more mature, responsible and focused.
For older and more experienced dancers, and perhaps even professionals, competitions could be the ticket to a new job or new opportunity, and the chance to meet and mix with other dancers and professionals from the dance world. These experienced dancers will have many years of competitions under their belts, and will know the importance of keeping expectations at a realistic level. No matter how hard dancers train, they may still fall off balance, or get a mental block, which can be a comfort for less experienced dancers trying their hand at competitions for the first time.
For dancers of all ages and abilities, there are some aspects of competitions that are non-negotiable. Looking presentable on stage is paramount: dancers must not only look neat and tidy physically, but this must be applied to their dancing too. However competitions are not just about technique and flawless performances, but also about emotion. There must be meaning behind each movement and emotion behind everything they do. Some dancers prefer to think of their performance as telling a story in order to bring their steps to life, and communicate with the audience that way.