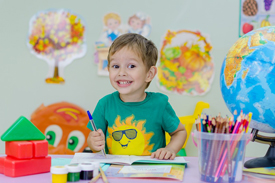 Ofsted recently joined the already common view of those in the industry, maintaining that dance is key to tackling obesity in primary schools, aside from its additional mental benefits.
Ofsted noted that almost a quarter of children in England are overweight or obese by the start of primary school – rising to over a third as they start secondary education. Dance is therefore seen as a hugely beneficial way of encouraging children to engage with physical activity, even if they do not like competitive sports, and this has now been recognised by the watchdog.
Ofsted was commissioned to look at obesity, healthy eating and physical activity in primary schools following the publication of a Government plan for tackling childhood obesity in 2016. The body therefore researched and assessed a group of 60 primary schools, which were grouped according to whether obesity seemed low or high relative to other similar schools. One Dance UK was consulted as part of the research, saying that the report highlights useful examples of how schools use the curriculum to support healthy and active lives.
The report indicated that schools alone cannot have a direct impact on children's weight because there are many additional factors beyond the school gate which are not controllable. However the report did specify that schools are well-placed to reinforce the importance of choices that lead to better health, educating the children in order to encourage them towards the right choices.
Four fifths (78%) of the schools taking part in the project offered dance to their pupils, making it the second-most common physical activity after football. Dance consequently has the potential to encourage participation in PE lessons among those who may not enjoy competitive sports. Additionally, where schools offered teachers specialist training on physical activities, including dance, this increased their confidence to teach the subjects and, in some cases, increased the take-up of that activity. A step in the right direction for schools.