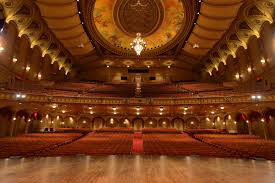 Some exciting projects are afoot in London over the next few years, with new theatres popping up all over the capital. Most recently, the newly rebranded The Other Palace (formerly the St James) opened its doors to the public, with others including the return of Southwark Playhouse to the vaults at London Bridge.
The Bridge Theatre at Tower Bridge will open this Autumn, with the first season launch set for 19 April next year. Since Nick Hytner and Nick Starr left the National Theatre in 2013, they have been developing a new theatre company named London Theatre Company. It will open a new 900-seat theatre by Tower Bridge, named The Bridge Theatre. Given the pairs' reputation at the National and the type of work programmed, this new theatre looks set for success.
The Sondheim Theatre is a venue destined for innovative productions emerging from the subsidised theatre sector, presenting productions with short runs on the fringe in a West End playhouse. At the moment it sits in London as The Ambassadors, home to Stomp the musical for the last 15 years. Delfont Mackintosh Theatres plans to buy the venue and create a new theatre on the site named after composer Stephen Sondheim, however this is dependent on planning permission.
The Nimax Theatre on the site of the old Astoria will be the first new West End theatre for over 30 years, creating a new mini theatre hub in the city with the Dominion and the Shaftesbury. The theatre will be in-the-round, and building is due to start this year following the completion of works on Crossrail. The venue is expected to open in 2020.
Sadler's Wells at the Olympic Park will see smaller-scale contemporary dance staged, and with it improved opportunities for dance professionals. The new 500-seat venue at the Queen Elizabeth Olympic Park will be named Olympicopolis, with new neighbours including the V&A and London College of Fashion.