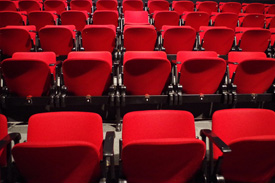 A new theatre is set to open in west London in October this year, named the Playground Theatre. The venue was originally founded in 2001 as a space for artists to explore theatrical ideas, without being a fully-fledged venue. After much restoration and conversion to the physical site, the Playground Theatre will open as a venue. Utilising a budget of £270,000, the new theatre will boast a seating capacity of up to 200, with a flexible stage and two dressing rooms.
The theatre has seen people including John Caird, Marcell Magni, Simon McBurney and Rufus Norris all use the space for their artistic work in the past. It has therefore been maintained that the theatre will continue as a development and rehearsal studio during the day before becoming a venue in the evening, and will also feature a cafe bar. The theatre has the potential to be the Almeida theatre of west London, situated in Ladbroke Grove and ten minutes from Latimer Road tube station.
Anthony Biggs, who has run the Jermyn Street Theatre for the last four years, will become co-artistic director of the Playground Theatre alongside Peter Tate, who originally founded the space. The venue is already such a creative space so it is hoped that this level of artistry continues once the building has been rejuvenated. To create a theatre in a physical sense goes no way in achieving what the Playground Theatre hopes to achieve in terms of creativity.
Beyond the theatre's 18th century entrance doors is another matter entirely, opening up a wealth of opportunity for work, rather than just providing artists with a production space. The challenge will be to maintain this, and to additionally create work of a high quality that engages the venues's audience. The Playground's season will be announced later this year.