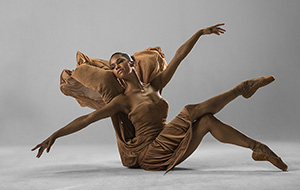 American Ballet Theatre principal Misty Copeland is set to star as the lead ballerina in the live-action version of The Nutcracker created by Disney. She is well on her way to becoming a household name with what might be her biggest job yet. Having already identified herself as accomplished in a number of balletic roles, this Nutcracker gig is not the first time Copeland has been on screen but is one of a kind for the ballerina.
The film is entitled The Nutcracker and The Four Realms, directed by Lasse Hallström. Hallström's filmography also includes titles such as The Cider House Rules, Chocolat, Hachi: A Dog's Tale, and Salmon Fishing in the Yemen. Copeland is familiar with the role of Clara, dancing the part in Alexei Ratmansky's production of The Nutcracker. She will be appearing in the film's dance sequence however there is no word on who the choreographer may be just yet. Also unconfirmed is the release date for the film.
The Nutcracker and The Four Realms will be based on E.T.A. Hoffmann's story "The Nutcracker and the Mouse King," in which a young girl named Marie watches her toy nutcracker comes to life, fights the evil Mouse King, and is whisked off to a magical land filled with living dolls. The classic ballet, with its iconic score from Tchaikovsky, is based on that tale. It has been adapted for the big screen many times over the past few decades, most recently in 2009, with The Nutcracker in 3D.
Ahead of any filming or choreography schedules, Copeland is keeping herself very busy. Alongside dancing as a principal with American Ballet Theatre, this summer alone she is launching her own dancewear line, named Egal. She is also appearing in a Cosmopolitan magazine feature and even getting married.