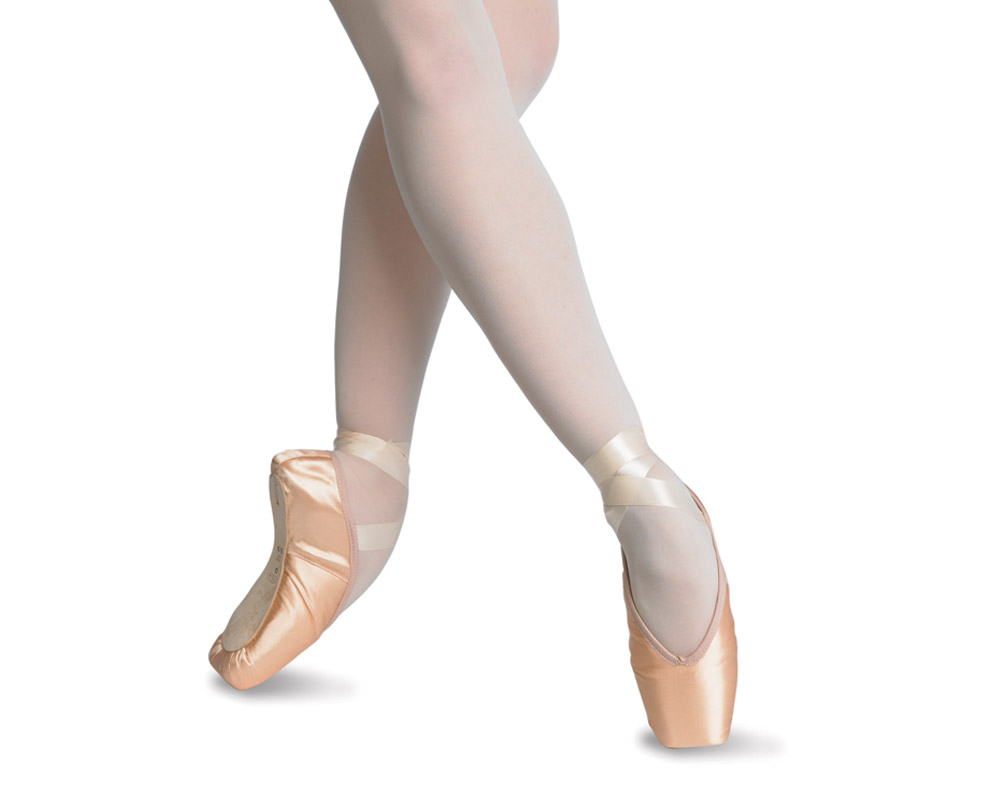 There are many approaches to pointe training, and many reasons behind each of them. As an aspiring young dancer taking their first steps 'en pointe', you need training that will build up your strength whilst maintaining your technique, helping you to make a smooth transition onto pointe from ballet flats.
Whilst you are training in pointe, before you get to full scale performances, the chances are you are spending a lot of your class and rehearsal time in pointe shoes, to aid them in moulding to your feet, also so you get used to the sensation of moving in pointe shoes. You may be required to wear pointe shoes throughout all of your regular technique classes even, to help articulate the foot in the shoes rather than sticking to flat shoes until the end of class for separate pointe work.
Often teachers will ask that the whole of technique class is taken en pointe, even at the barre. Wearing pointe shoes from the start of class pushes students to develop the same facility they have in flat shoes, also working to master that infamous penché wobble in pointe shoes! Here students learn how to use their toes and roll through their feet in pointe shoes, however this is not the same as taking a pointe class. Barre exercises will still warm the feet up, rather than performing pointe work immediately. Teachers may feel that an extensive warm up further builds strength and avoids injury.
Alternatively, teachers may feel it is important to save pointe shoes for the end of class, or even a separate class all together. Students would then wear flats for their their technique class, to use and feel the floor throughout barre and centre work. It is argued that during jumps, for example, pointe shoes can shorten the depth of the plié, so by wearing flats the plié is used to its full extent. Jumping in flats will help students learn how to land quietly by rolling through the feet whilst obtaining the maximum height if the jump. Pointe classes are likely to take place straight after technique so the students are fully warmed up; here also it is argued that injury is further preventable.
There are vast differences in pointe training methods: each one strengthens the dancer, just achieves the goal in a different way.