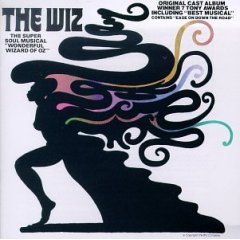 Television channel NBC recently announced that the next live musical to be broadcast on its popular and wide-reaching channel would be The Wiz, an iconic version of the legendary Wizard of Oz. Following an annual live musical series on the channel, The Wiz will be broadcast and will then return to Broadway, New York City, for the 2016-17 season.
Earlier in 2015, Robert Greenblatt, the chairman of NBC's entertainment division, announced that after "The Sound of Music Live" in 2013 and "Peter Pan Live" in 2014, the network would next see The Wiz as the next live musical production. "The Music Man" was a close contender in the running, however this may be seen in 2016 instead. The Wiz will be broadcast live on 3 December, making its debut on the network, produced in partnership with Cirque du Soleil's theatrical division.
The yearly tradition is enjoyed by a large number of American audiences; for 2015, the channel will see yet another Broadway musical brought to America's living rooms, with the added bonus that it will then be performing on Broadway for an even larger audience pool. Broadcasting the musical live adds an extra theatrical element to the production, enabling even wider audiences to see musical theatre productions, and from the comfort of their homes.
The Wiz, as a welcome version of the "Wizard of Oz" story featuring an African-American cast, first appeared on Broadway in 1975. The 1978 movie version, co-produced by the movie strand of Motown Records, was directed by Sidney Lumet and starred Diana Ross as Dorothy, Michael Jackson as the Scarecrow and Nipsey Russell as the Tin Man.
Image courtesy of Wikimedia Commons.