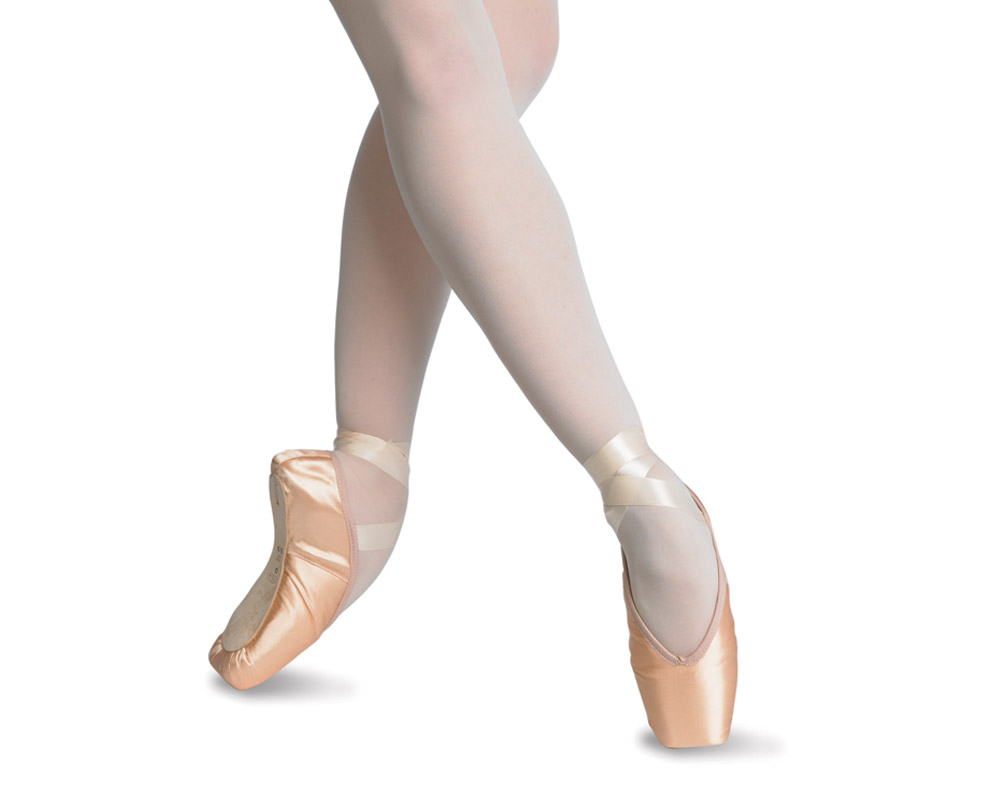 Dance students new to pointe are always excited to get going, inspired by what they have seen through their dance training so far. Watching older students or favourite ballerinas dancing en pointe is often an enamouring experience, and now it is the turn of the younger students to get their first pair of pointe shoes.
Dancers who are not training at vocational dance schools usually are allowed to begin pointe in their early teens, due to the development of their bones and ultimately, their classical technique. Other factors which must also be considered are the regularity of attendance to ballet classes and a teacher's approval, and it is paramount that each dancer is professionally fitted for pointe shoes.
Often being en pointe doesn't feel as dainty as young dancers may have thought. Stepping onto pointe for the first time is uncomfortable, but is not a reason to be discouraged. Even minor discomfort is normal as dancers get used to the sensation of pointe, and they get stronger by practising their technique and not rushing the process. Extreme pain is a good indicator that a shoe has not been properly recommended or fitted for the student's individual needs, and if manually breaking in the shoes has not happened.
To make the time en pointe more comfortable (and more enjoyable!) there are a few things that dancers can do. Strong abdominals are vital for pointe work, as it is a strong core that will help dancers lift their weight out of their shoes. Also important is correct body placement and flexibility in the ankle and foot, which must be built up before and during pointe training. This is primarily done through learning to roll up onto pointe and down through the shoes.
Ultimately, dancers must take good care of their feet, as well as their shoes by airing them between lessons to prevent fungus and bacteria growth. Don't give up, and approach a teacher or studio director if something feels wrong.