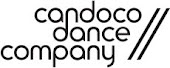 Candoco Dance Company is searching for 13 guest performers from any background to join the company for an exciting performance project in 2015: applications close on Sunday 9 November 2014 at 12pm.
The work, entitled The Show Must Go On, was created in 2001 by French choreographer Jérôme Bel. The show examines the relationship between art and life, constantly surprising and challenging the viewer's expectations. Controlled by a DJ and audio feed, the performers follow lyrics of the songs ranging from musicals to well-loved pop songs. Bel is famous for his minimalist productions that use a bare stage to create an honest connection between the audience and the performers. Bel has been described by The Guardian as "a mischievously entertaining conceptualist who is less interested in movement than in messing with your head" – he is famous for challenging expectations and forcing his audience to question dance.
As a result, 2015 for The Show Must Go On will see a local cast of professional and non-professional performers from London, Nottingham, Birmingham and Glasgow embark on this exciting re-staging project. No dance or performance experience is required, just an enthusiasm to share in a creative process with others and promising a commitment to the project. Booking is now open for recruitment workshops in Birmingham, Glasgow, London and Nottingham. Performers should be 18+ but there is no upper age limit.
Candoco Dance Company is looking for a diverse group of individuals with a passion for performance, regardless of previous experience. They will work and perform alongside Candoco's seven company dancers. The piece will tour to leading UK venues: Sadler's Wells in London, Nottingham Playhouse, Warwick Arts Centre and Tramway Glasgow next year.
For more detailed information, download the information sheet and book for a recruitment workshop using the application form on the Candoco website. Contact the company with any queries on 020 7704 6845.