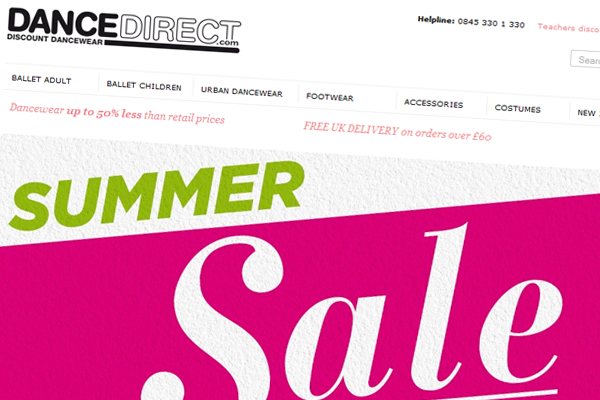 It is that time of year again, when summer school places are booked up and participants are eagerly waving their practice shoes and leg warmers, impatient for the summer holidays when they can either continue or intensify their training over the sunny weeks ahead. Whilst there are a great many summer courses, school workshops, classes and more on offer to the dedicated dance student, all require one thing: a checklist of dance shoes and practice clothes.
As the largest and arguably leading dancewear retailer in the UK and Europe, Dance Direct knows its stuff when it to comes to affordable dancewear, stocking brands such as Bloch, Capezio, Pineapple, Plume, Dans-Ez and Sansha, amongst many more. This is why the latest Dance Direct promotions are perfect for all your summery dancewear needs!
New in are limited edition leotards, with some eye-catching pastel colours to get you through the sometimes eye-wateringly early ballet classes, and also some stylish black leotards – in particular a slinky one-shouldered design from Plume – to add a touch of class to jazz routines, or paired with tights and legwarmers for the old-school '80s feel. If instead you are a dance teacher, rather than a student gearing up for the summer intensive programmes, Dance Direct are also offering dance teachers a discount programme of 40% off all costumes and up to 10% off branded dancewear ready for the end-of-programme summer shows, kitting out all the students.
If your dance wardrobe is up to date, how about browsing the latest selection of bags, holdalls and accessories, all with applicable discounts? There are a variety of kits bags on offer, such as those from Pineapple and Capezio to suit all your dancing needs, and store those new purchases ready for your dancing holiday!