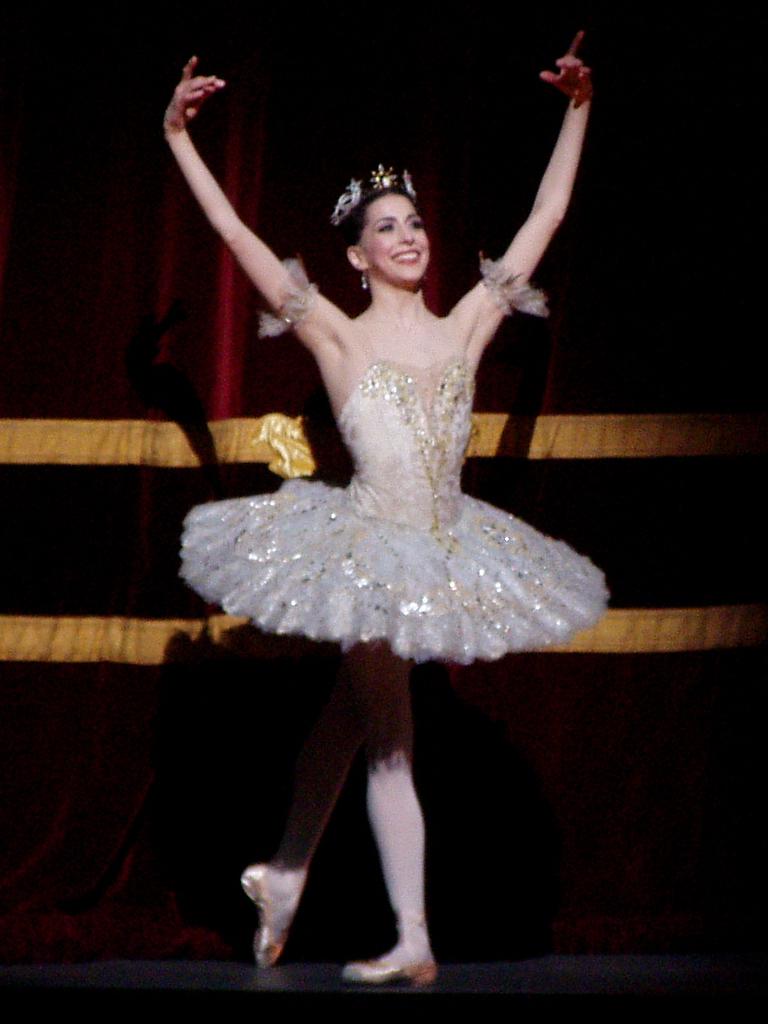 Since the beginning of ballet history and up to the present day, tutus have been the centre point(e!) of all classical ballet, be it in a little girl's dream in pretty pink tights and shoes or even in the snazzy modern costumes of George Balanchine's 'Rubies' in Jewels. Tutus have changed in design over the years but have always retained the certain illusive quality that surrounds ballerinas. To many, tutus epitomise the ethereal, magic aura that surrounds ballerinas on stage, and without a tutu, the performance may be quite different.
The term "tutu" derives from the audience members in cheaper seats, which were originally at the front of the auditorium. These viewers were able to see beneath the ballerina's tutu: the length of these was dictated by the ballet patrons who wished to see the dancers' spectacular feats whereas those in the cheaper seats had a view of the ballerina's derriere, or the French "cucu", which eventually became "tutu".
It is said that the first tutu was the Romantic tutu worn by Marie Taglioni in the 1832 performance of La Sylphide – the Romantic era – which showed off her footwork. This style of tutu was and still is of three quarter length in a bell shape, also seen in Giselle. The Classical tutu followed, which is a shorter and stiffer skirt of a slight bell shape ending just above the dancers knees and extending outwards from the hips, seen in Balanchine's Jewels worn by the 'Emeralds'. Next was the Classical Pancake tutu which is short and extends straight outwards from the hip. It may also contain a wire hoop along with extra stitching to keep the layers stiff and flat together. The Balanchine/Karinska tutu was next, also known as the "powder puff" as a short skirt with no hoops and a fuller appearance. By no means least, and certainly not the last for ballet as it is known today is the Platter tutu, with its flat top which sticks straight out from the ballerina's waistline, with skirts continuing to define both the shape and style of tutus.
Image courtesy of Wikimedia Commons.