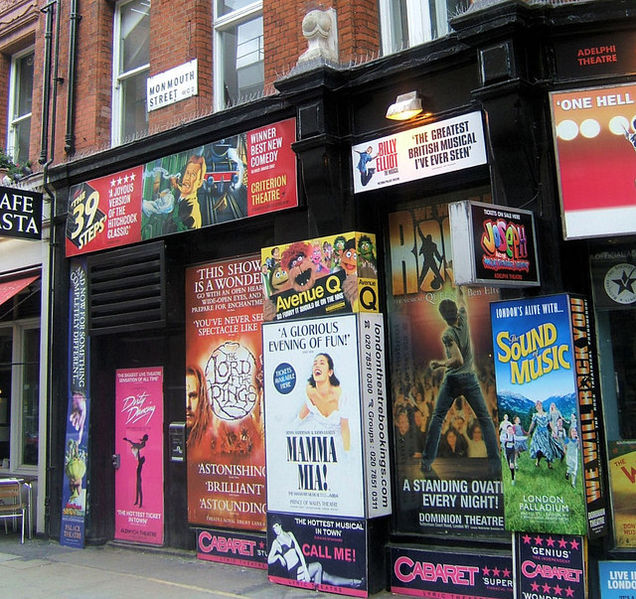 2012 is set to see two exciting new musicals hit London's West End Theatreland: The Bodyguard and Viva Forever!. The Bodyguard is adapted from the Oscar-winning 1992 film which saw Whitney Houston and Kevin Costner star, whilst Viva Forever is an original story based on the music of the hit British girl band the Spice Girls, opening at the Adelphi and Piccadilly Theatres respectively.
Broadway actress Heather Headley will be making her West End debut complete with New Yorkers and sparkling dresses when she begins her role in The Bodyguard, with the book by Alex Dinelaris and directed by Thea Sharrock. She plays world-famous singer Rachel Marron opposite Lloyd Owen as ex-Secret Service agent-turned-bodyguard Frank Farmer who is hired to protect her when threats are made against her life, with love unexpectedly blossoming. Headley is a Tony and Grammy Award winning actress who first became known when she originated the role of Nala in the Broadway production of The Lion King. She then went on to originate the title role in Aida, for which she won the Tony Award for 'Best Actress in a Musical' (2000), and also took part in the concert production of musical Dreamgirls donning similar high-heeled shoes and big hair.
British television actress Hannah John-Karmen will also make her West End debut in the Spice Girls musical Viva Forever!, based on a book by Jennifer Saunders and directed by Paul Carrington. John-Karmen plays Viva, a young girl who lives on a houseboat with her mother – to be played by Sally-Ann Triplett – and forms a girl band with her friends, entering an X Factor-style TV talent show. John-Karmen took part in the developmental, leg-warmer clad workshops of the musical alongside Triplett and was offered the lead role after impressing the creative team. The 22-year-old actress, a huge Spice Girls fan, trained at the Central School of Speech and Drama and is most known for her TV work, most prominently as burlesque dancer Rosa Maria Ramirez in The Hour and Jo 'the ice-cream girl' Portman in Misfits, but has also appeared in The Syndicate, Whitechapel and Black Mirror, among others.
Image courtesy of the Wikimedia Commons.
The opinions expressed in the above article or review are mine alone and do not reflect the opinions of my employer.