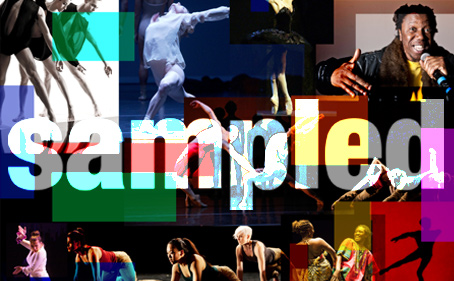 This year's Sampled is due to run at Sadler's Wells' West End venue, the Peacock Theatre on Friday 29 and Saturday 30 June 2012, in order to give audiences a taste of what the UK's leading dance house has to offer to both leotard-clad and non-dancing fans. Presented by Sadler's Wells and Big Dance 2012, Sampled is now well established as a highlight of London's vibrant dance calendar. It is filled with delights such as jazz dance sneakers to the more eclectic fusions of ballet skirts and urban dancewear, as anticipated in 2012.
Despite being in its sixth year, 2012 marks Sampled's first appearance at the Peacock, containing two incredible and inspiring days of dance, music and workshops. Audiences are privy to a wealth of dance spectacle, displaying world-class hip hop and the pink pointe shoes of ballet, to bare-footed contemporary dance and flamenco in one sitting. This unique mix of Sampled demonstrates the complete diversity of the UK dance scene in the twenty-first century, and the increasing number of collaborations which are taking place throughout the industry in order to create new works of art, and even masterpieces.
The 2012 line up includes Paco Peña Flamenco Dance Company, English National Ballet, Jonzi D, Da Bratz (the youth group of Olivier Award-winning hip hop dance company Boy Blue Entertainment), Cathy Waller – who won the Blueprint Bursary Award earlier this year for her fusion of contemporary and hip hop dance theatre – and the winner of the New Adventures Choreographer Award,  James Cousins. Trussed up in their tutus, English National Ballet will perform a pas de deux from their magnificent production Swan Lake, which was choreographed by Derek Deane. In addition, Sadler's Wells Associate Artist and hip hop legend Jonzi D will perform Aeroplane Man, his witty solo and a true story, and Da Bratz will perform Generation: Next 2012, which was well received at its premiere at Breakin' Convention earlier this year.
Find out more and purchase tickets online at the Sadler's Wells website.