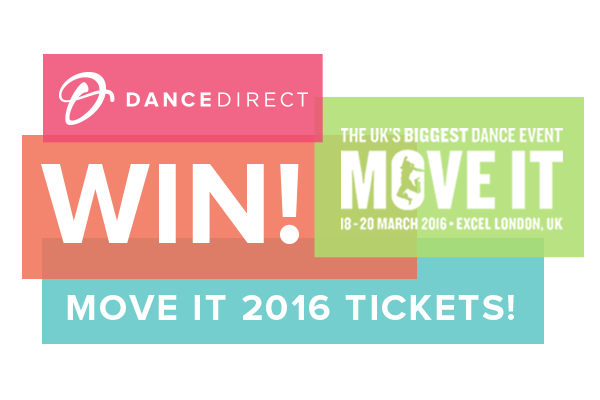 MOVE IT is the UK's biggest event for dance and the performing arts, running this year from 18-20 March in the UK's capital. Usually attended by around 22,000 dancers, this year it is running over three days at the venue of ExCeL. The event is packed with live performances, classes in a number of different dance genres, career advice for the dance and musical theatre industry, celebrity appearances and shopping opportunities to delight even the youngest dancer of the family.
Attracting everyone from dance enthusiasts to teachers and professional level dancers, and championing dance styles as wide-ranging as ballet, Bollywood and street dance, no matter your level or passion there will be something for you at this huge celebration of all things dance. As well as a chance for potential vocational students to research their future training opportunities, MOVE IT is also a place to indulge in the world of dance and soak up the exciting atmosphere of demonstrations, performances and masterclasses. 
Shopping all things dance is yet another element of the show, in addition to the awe-inspiring performances on the Main Stage. All your dance needs will be met with all levels and styles of dance classes, performing arts workshops for acting and vocal skills and the chance to discover new dance career opportunities in the MOVE IT PRO series. 
For more information, including Main Stage line-up and class timetables, visit moveitdance.co.uk
If MOVE IT sounds like something you'd like to attend, or even if you're an experienced visitor,  CLICK HERE TO VISIT OUR FACEBOOK PAGE  before Midnight on the 2nd March and answer a simple question to be in with the chance of winning a pair of entry tickets to the show – we have 16 pairs of tickets to give away!
The tickets will be posted out to the lucky winners (selected at random) ahead of the event taking place from 18-20 March.
UK Residents only, must be 16 years or over to enter. Full terms and conditions.