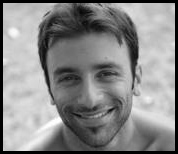 Today's post is a feature on English National Ballet Junior Soloist Laurent Liotardo.
Along with his pedigree as a dancer, Laurent also happens to be a very talented photographer… for proof of this just check out his portfolio!
Many of the beautiful photographs that have appeared in the pages of our catalogues and on our website over the last couple of years have come to us through Laurent's lens… as will many more in the future no doubt!
Dance Direct 2012 Catalogue Photoshoot
For the 2012 Dance Direct catalogue, Laurent worked with ENB Senior Principal dancer Fernanda Oliveira. The stunning results were down to a combination of Laurent's dance background and his eye for a great shot as well as Fernanda's absolutely beautiful technique.
We are still totally dazzled by these!
Many thanks to both Laurent and Fernanda!
To see a more detailed portfolio of Laurent's dance and portrait work visit Laurent Liotardo Photography.